PECO Multifamily Solutions
Case Study – Condominium
PECO Multifamily Solutions Helps the Philadelphian Achieve Energy-Saving Goals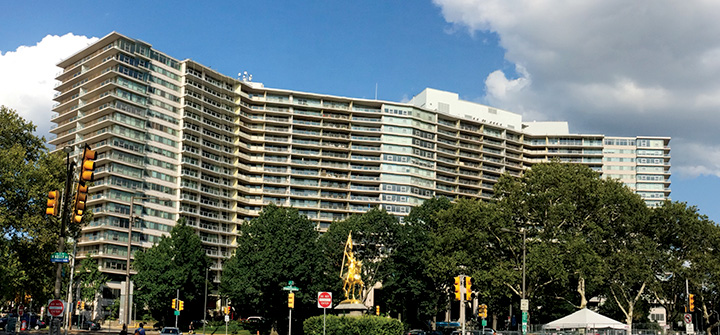 For residents at the Philadelphian, a condominium in Center City, Philadelphia, saving energy is practically a way of life. The management team and resident-led Green Task Force have completed many projects in the 54-year-old building that range from installing energy-efficient windows to upgrading the building's heating and cooling system.
Through those efforts, the Philadelphian has saved more than $1.5 million in energy costs and garnered national ENERGY STAR® certification.
2,862 LED Bulbs Installed
125,433 kWh Saved
Total Energy Savings
$8,781
These Energy Savings Equal:
17 months of groceries for a family of two*
71 months of cable television**
$40 average annual savings per unit
Thanks to PECO Multifamily Solutions, the condo building recently found yet another way to improve energy efficiency, increase sustainability and help residents enhance their living spaces.
When Joan Batory, chair of the Philadelphian's Green Task Force, learned how easy it was to have PECO install free energy-saving products in owners' units, she quickly brought the news to Frank Bonom, general manager at the condo. Bonom was immediately on board and arranged for a complimentary energy assessment, during which a PECO expert pointed out valuable energy-saving opportunities.
"I was surprised by the amount of energy we could save by simply switching to LEDs," said Bonom, who worked with Batory to get residents interested in having LEDs installed in their units.
In total, hundreds of residents participated in the PECO free direct installation program. They received energy-saving LEDs and expert recommendations on how to best use their new bulbs with dimmer switches.
Completing the in-unit installations only took about five minutes, so the upgrades had minimal impact on residents. "We provided escorts for the PECO installation crews, but they were so amenable and polite," said Bonom. "They really treated residents well."
Batory is delighted that the free LEDs will continue to reward residents with energy savings, which is a great reason for any multifamily property to participate in PECO Multifamily Solutions.
For his part, Bonom added that working with PECO is a win-win situation he hopes to continue. "We want to take advantage of any incentives while they're available," he said. "Now, I'm looking at how PECO can help replace bulbs in the condo's 300-vehicle parking garage."
Property Portfolio
Center City, Philadelphia
776 units
Annual Savings
Financial Non-Energy Savings
$22,960 in free direct installation of energy-saving products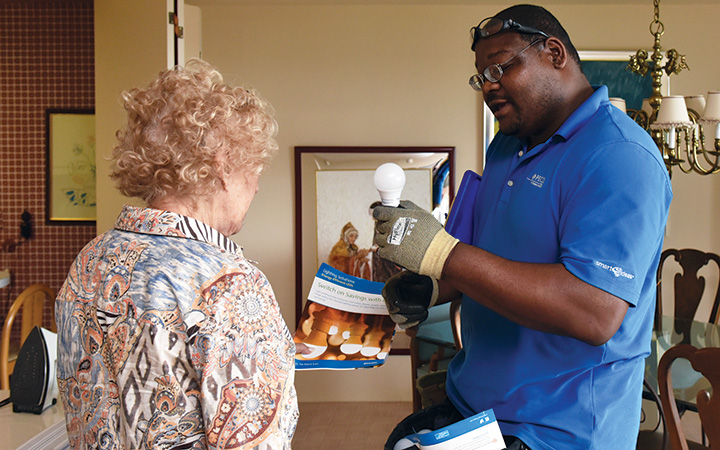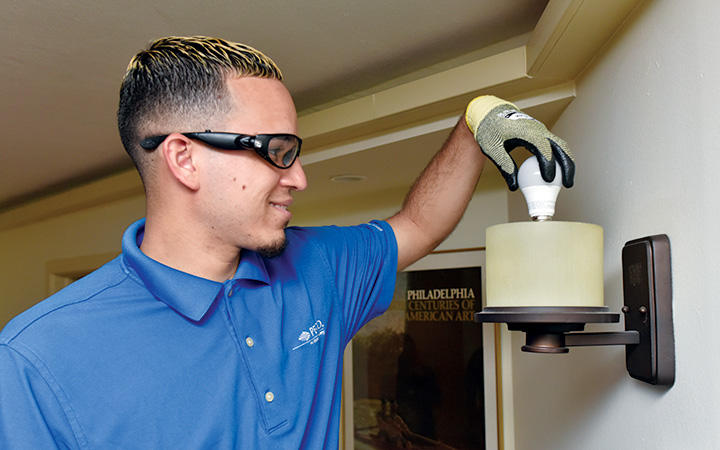 Reducing energy costs is a great way to help residents save money. And, who can turn down free bulbs?"
—Joan Batory, Chair
Philadelphian Green Task Force